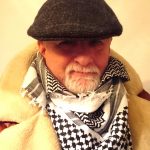 XMG Publishing
Stephen Jones talent also stretches into the written word.
His first book (Three Weeks – One Night) spawned a whole raft of home town Urban Myths and his second book (Colourful) is a darkly witty collection of personal anecdotes that serve as a platform for a self deprecating black humour.
You can read more about the author here and you can access the books on Amazon by following the link below.